Welcome to the new honorary
Babe of Wrath!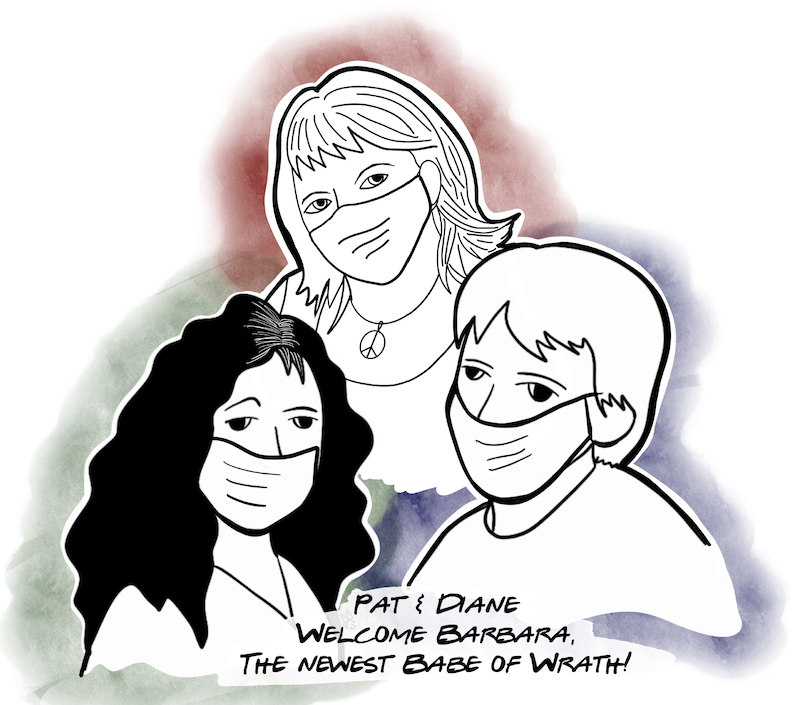 Barbara James of Texas has joined the ranks of the Babes of Wrath for her outstanding service on our
Dismazed & Left Out tour!
Keep up with
the Babes!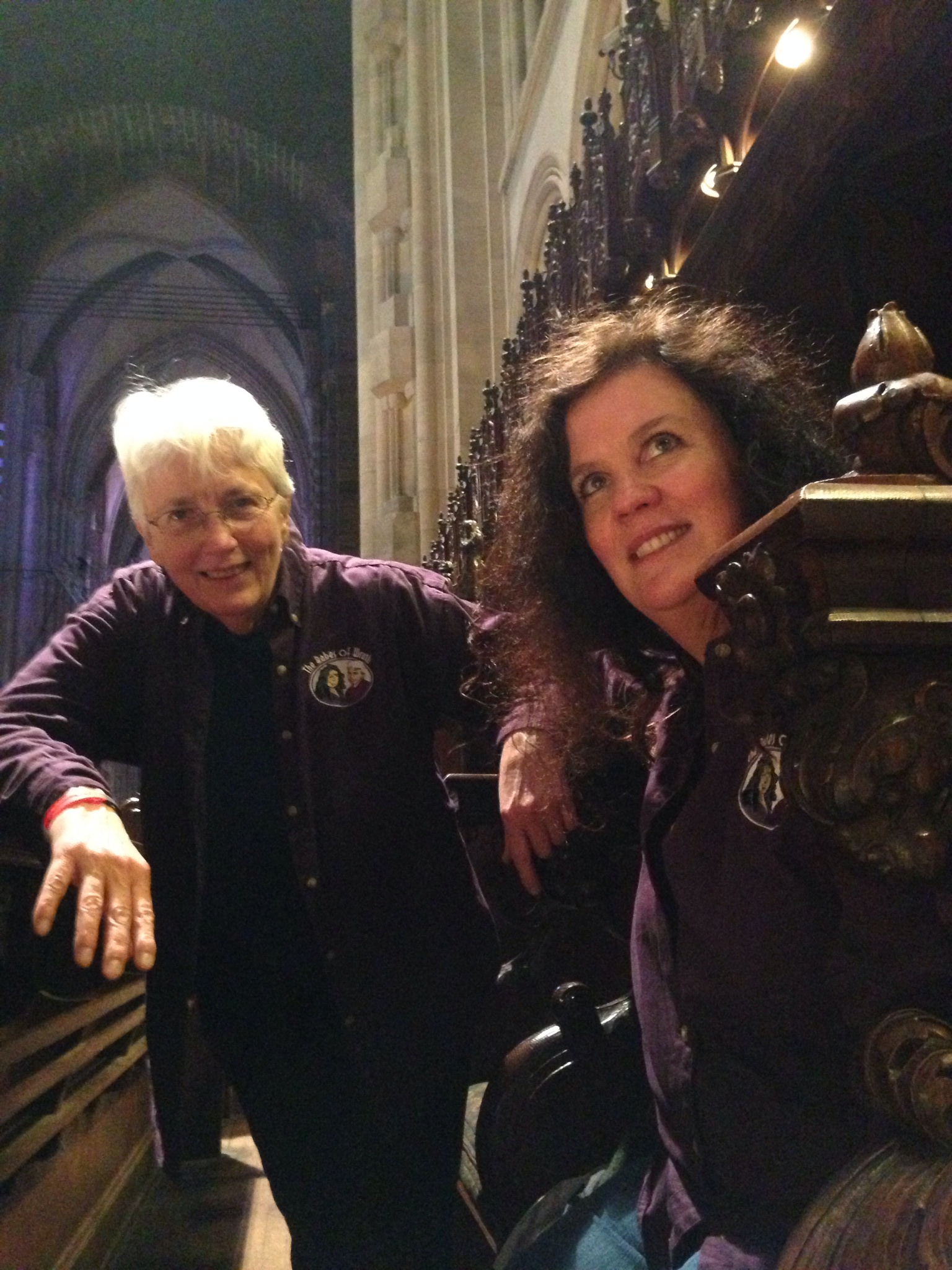 2022 Babes' Events

Memorial Blanket Project

December 21, Memorial Blanket Project, US Capitol lawn,
Washington, DC

HEAR US is joining with the Charles Bruce Foundation to create a 9,000+ sq. ft. display of handmade blankets (quilted, knitted, crocheted) to commemorate National Homeless Persons' Memorial Day. More info: www.memorialblanket.org

Want to learn more about the Babes of Wrath?

Diane's new book,
Dismazed and Driven - My Look at Family Homelessness in America,
contains several of their escapades!
> MORE INFO

BABES' BOOK REVIEWS

Pat and Diane each wrote a book about homelessness that have gotten amazing reviews, including in the prestigious LA Review of Books.
In 2011, Pat LaMarche and Diane Nilan hit the pavement in Tillie, the HEAR US corporate office/wheels and residential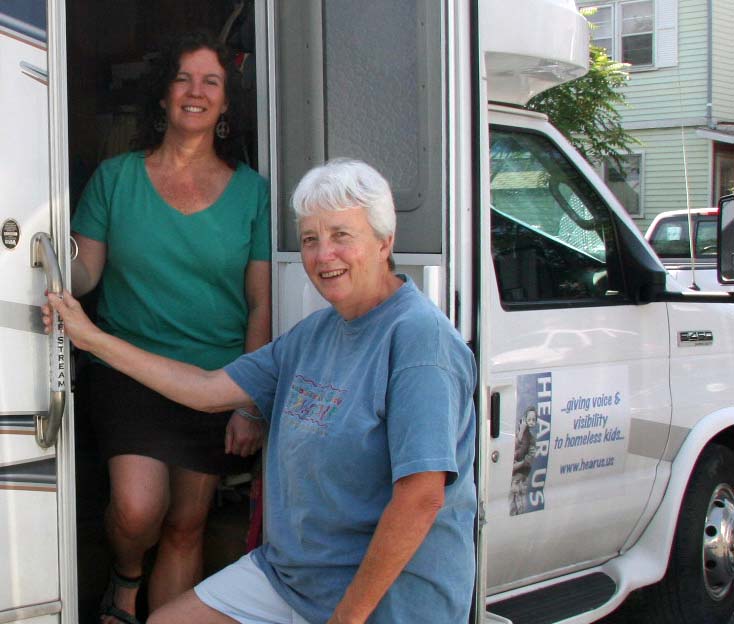 headquarters. Their maiden voyage, Southern Discomfort, was the first of the EPIC Journeys, (Everyday People In Crisis). They traveled through 7 southern states, generating massive media coverage and large crowds in communities desperate for attention to the homeless children and youth crisis.
They received tremendous tech support and graphics from Max Donnelly, the stationary member of the team.
Pat and Diane survived. And the excitement, response and media coverage of Trip 1 guaranteed a sequel. Thus Babes of Wrath was born (inspired by the Grapes of Wrath).
In January 2013, the Babes headed westward for a month through Steinbeck-land and beyond to call attention to and raise compassion for homeless children and youth. They collaborated with local activists and held events, including film screenings (My Own Four Walls and on the edge: Family Homelessness in America), book talks (Left Out in America and Crossing the Line), and met with mayors to really survey them about local homelessness issues and efforts.
In November 2013, the Babes did a daring dash to Maine, stopping in Massachusetts and New Hampshire along the way.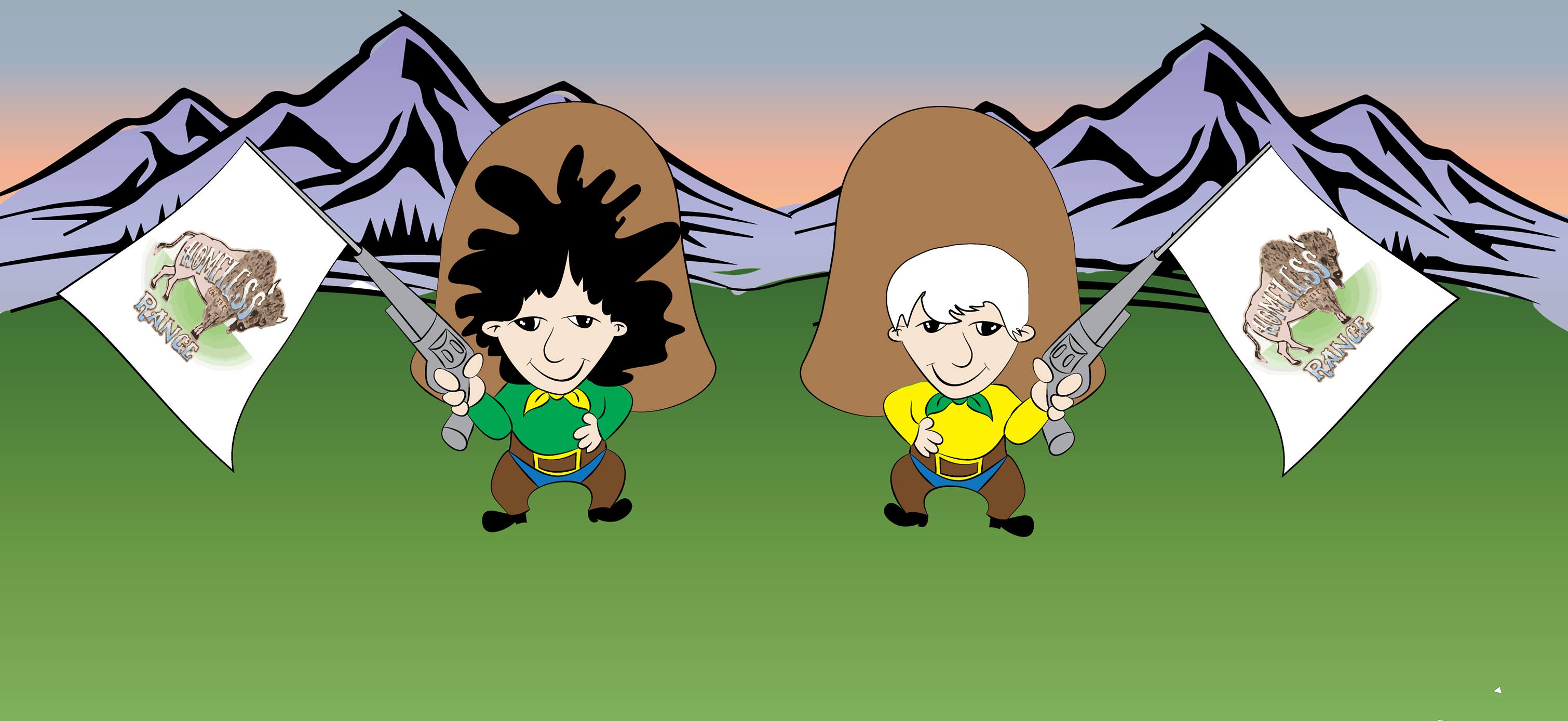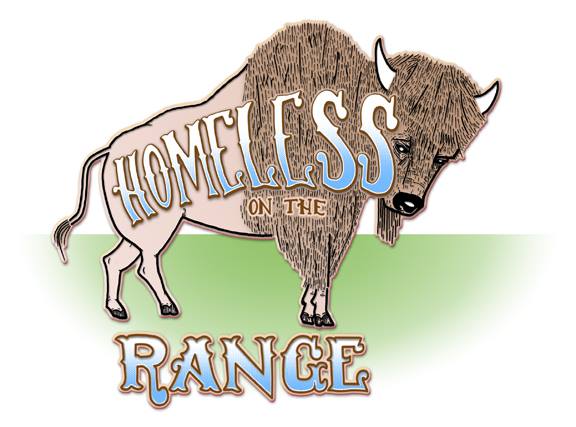 October 2014 Trip # 4, Homeless on the Range. The rolling duo ventured through CO, WY, MT, NB, KS, and landed at the NAEHCY conference in Kansas City, MO at the end of October.
This was the maiden voyage of Tillie2, the sleek new camper-van that will be the HEAR US headquarters, offfering a lighter eco-footprint as HEAR US travels to raise awareness of homeless children and youth.
Pat LaMarche also blogged about our trip on her HuffPo blog.
Speaker of the House Paul Ryan's office was the scene of a Babes visit.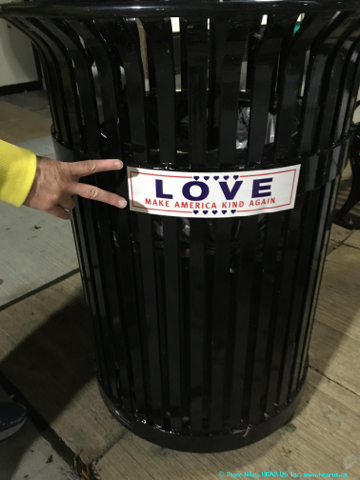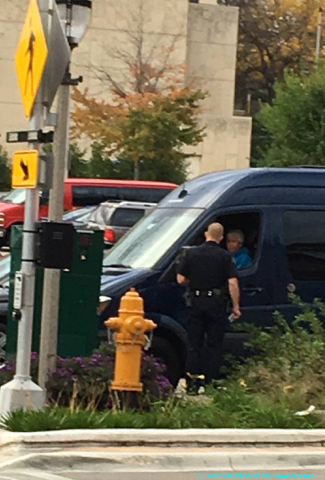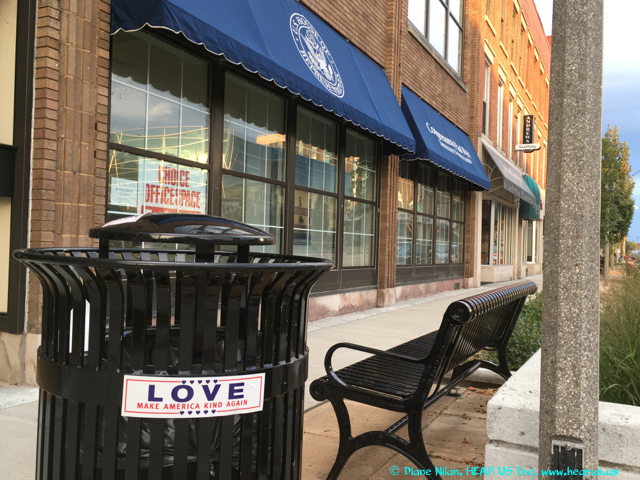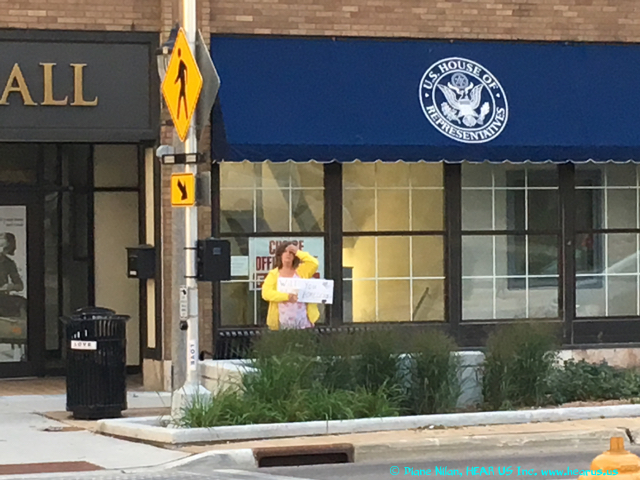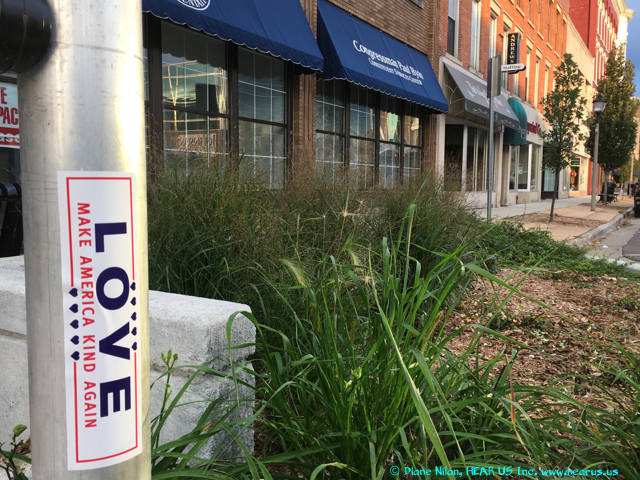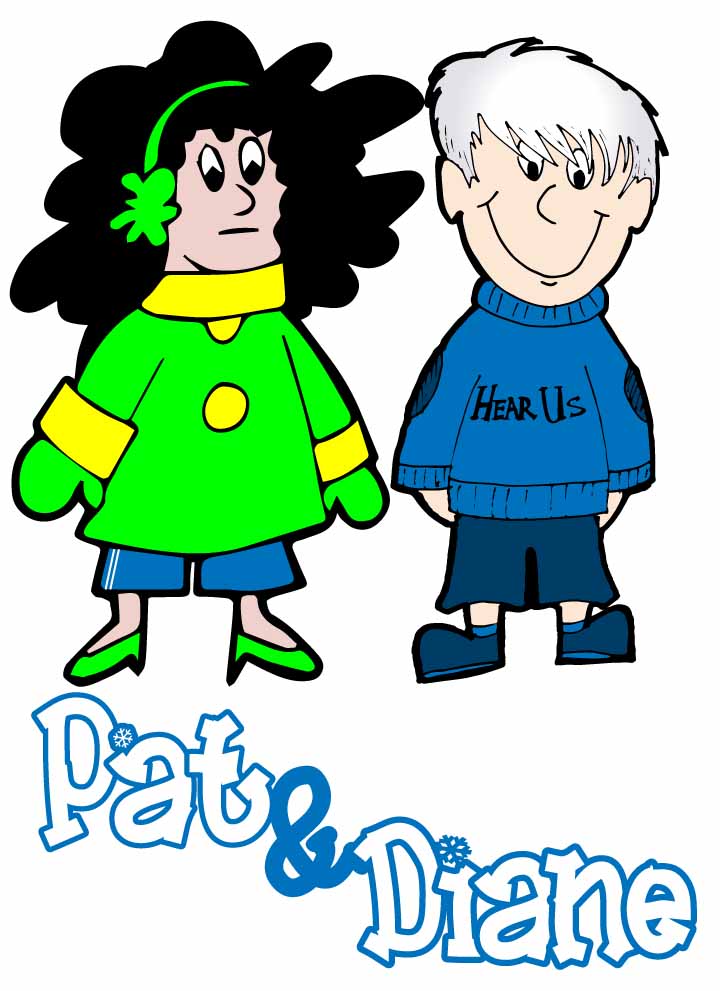 Babes of Wrath visited Speaker Paul Ryan's Janesville, WI office in 10/16. Pat stood outside his office with a sign seeking support for homeless persons. Diane sat in her van across the street, filming the excitement in this excitement-deprived town. A nearby shopkeeper called the police who came and checked out these, ahem, middle-aged activists who want to Make America Kind Again.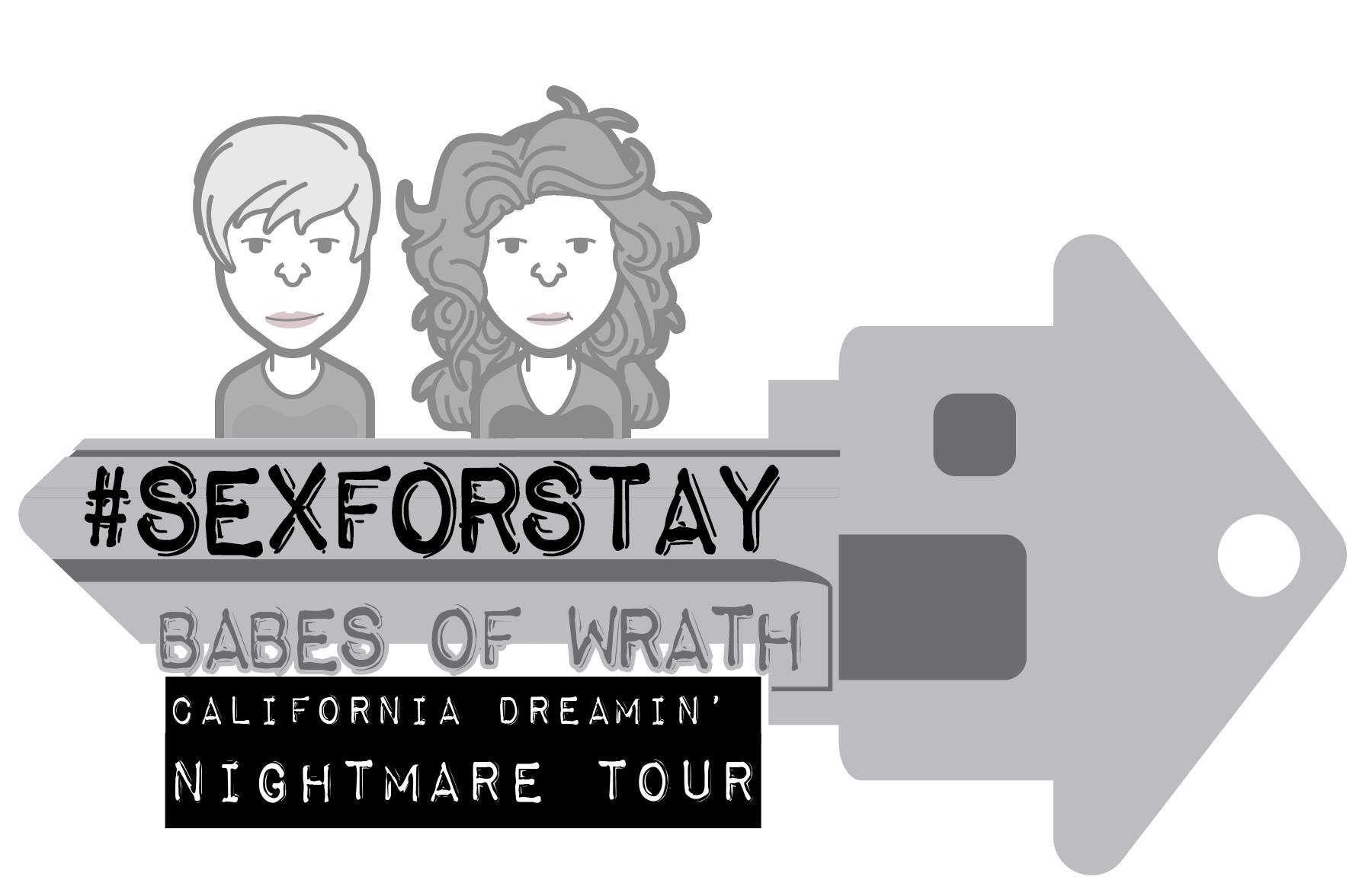 In July '18, Pat and Diane were invited to present at the NOW (National Organization of Women) national conference. Their topic--Homelessness is a Feminist Issue. The discussion was electric!
This event created the opportunity for the Babes to put together their California Dreamin' Nightmare tour, and the Babes found plenty of nightmares--homelessness abound.
TunaGate, an outrageous attempt to punish impoverished households by handing tuna sandwiches to students in Cherry Hill, NJ, a fairly affluent enclave east of Philly. Babes of Wrath Pat LaMarche and Diane Nilan popped into this community and spoke with the district McKinney-Vento liaison and others. Before too long it was quite evident that families experiencing homelessness were being unfairly caught in this punative effort aimed at lunch scofflaws. National media attention on this included an interview with Diane. (9/19)

The simple math lesson indicates why this is such a concern.

Babes of Wrath by a dinosaur statue near Cherry Hill.

Contact Diane for information and to get your community on the path of
these bodacious advocates