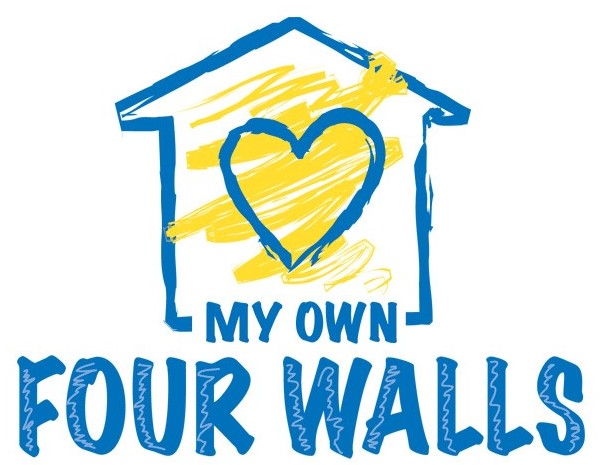 ---
My Own Four Walls
, our powerful DVD, contains short documentaries covering all ages of children and youth experiencing homelessness! This film, winner of the
National Association for the Education of Homeless Children and Youth
Media Award (2007), is
undoubtedly the most popular training video on homeless students for use in schools nationwide.
In addition to the effective, poignant documentaries and training segments, My Own Four Walls also includes:
Littlest Nomads, an 11-min. film explaining the plight of homeless babies and toddlers;
REACH, an 11-min. film explaining the basics of McKinney-Vento Homeless Education Act, in simple, clear language.
an 8-min. trailer of on the edge: Family Homelessness in America, the 60-min. documentary that has aired on PBS, and
a 4-min. trailer of My Own Four Walls.

All for the same price--$40 (+s/h), quantity discounts available. ORDER FORM
---

These courageous young people, with parents and without; staying in shelters, motels, abandoned buildings, doubled-up, living in vans, substandard trailers, or as "couch surfers" hopping from one fragile living arrangement to another, all have one important thing in common: They all have hopes and dreams just like children who have their own four walls.
Melissa said, "It's better to have your own four walls." She's right. Hear her poignant story and stories of the rest of these kids from non-urban communities across the country.
MOFW includes:
My Own Four Walls (compilation, 20 min.) Observations from elementary, middle school and high school students about their experiences of homelessness.
My Own Four Walls (McKinney-Vento liaison/educator series) Elementary, middle school and high school segments (each approximately 8 min.) with McKinney-Vento information.
Life Filled With Benches (13 min.)Two teens share a glimpse of their lives from the streets of a small city.
REACH--Connect Your Children With Education (11 min.) Fast-paced video (view free online) to guide incarcerated parents, caretakers and others about homeless kids' educational rights.
DOWNLOAD FREE -- DISCUSSION GUIDES (PDF) Audiences will gain even more awareness from My Own Four Walls using the comprehensive discussion guide and study/action guide.
PRODUCTION INFORMATION:
MOFW was filmed by Diane Nilan, president/founder of HEAR US. She traveled cross-country to small towns, rural areas, resort communities and invited over 75 kids to participate in this unique project. All kids in the videos experienced homelessness. Diane also filmed Life Filled with Benches. REACH was filmed and produced by Diane Nilan and Andrew McCormick. Littlest Nomads, written, filmed and produced by Diane Nilan, edited by Laura Vazquez.
Post-production activities were handled by Dr. Laura Vazquez, Professor at Northern Illinois University, DeKalb, IL. The NIU Department of Communication generously contributed use of editing and production equipment.
CREDIT CARDS and PURCHASE ORDERS accepted. Quantity discounts available.
Thank you for supporting this project!