HEAR US 2020 VisionQuest will be a months' long effort to call attention to families and youth experiencing homelessness along U.S. Route 20 spanning the northern part of the US from Boston to Newport, OR, and Interstate 20 in the southern part, from Florence, SC to Pecos, TX. (Route Map By State/Date)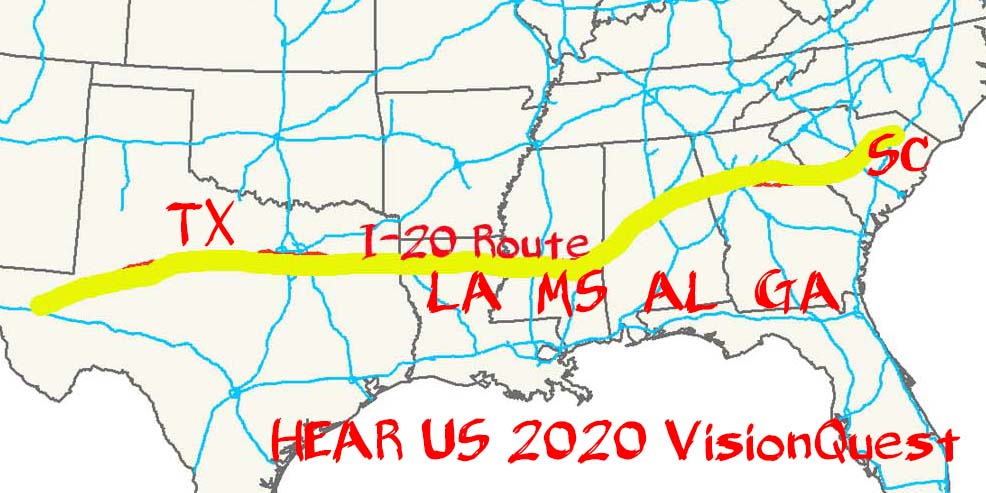 Diane Nilan, HEAR US founder/president and sole staff person, will chronicle poverty, homelessness and life along these routes.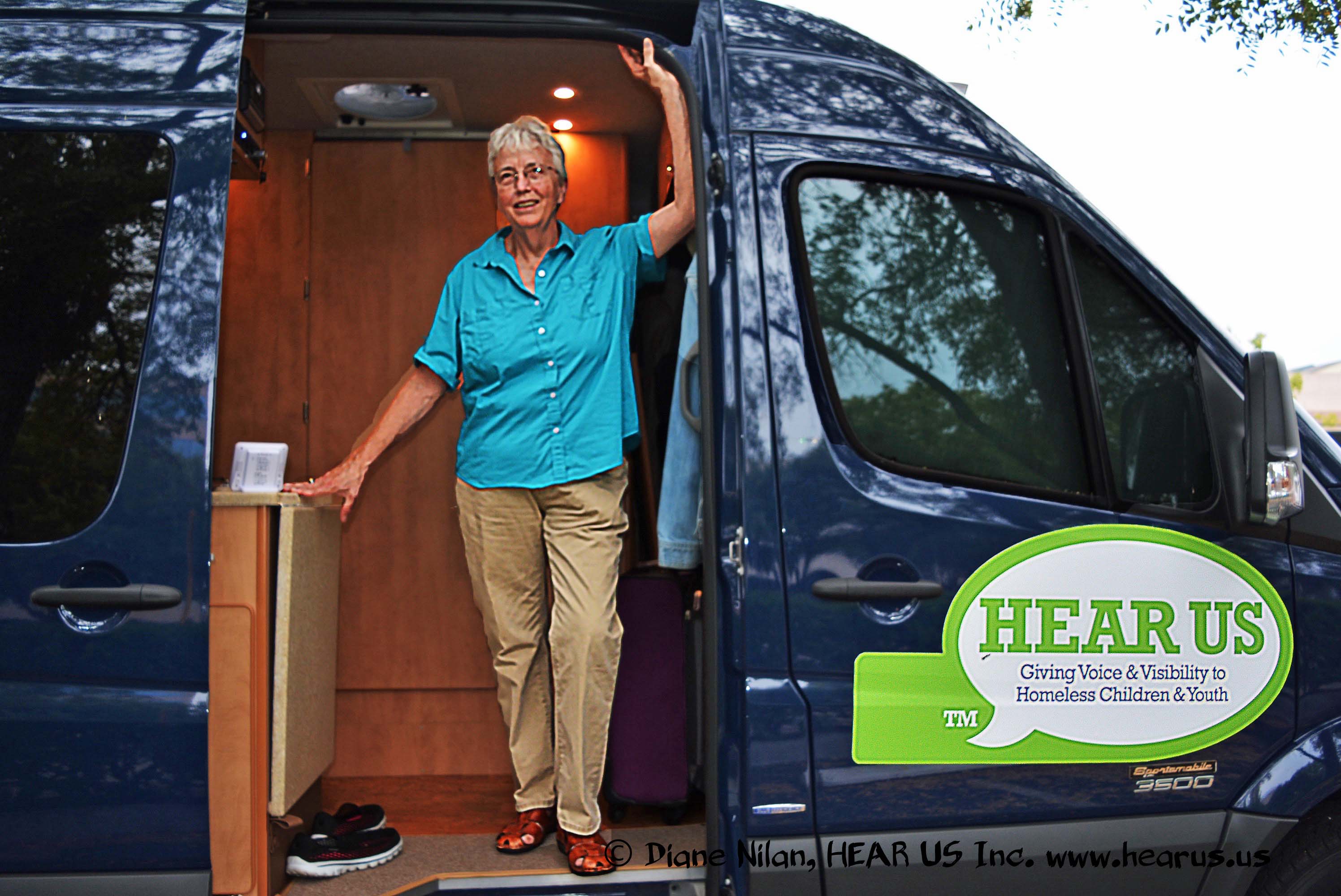 She will conduct presentations, film screenings, as well as interview families/youth, especially those who are not included in HUD's all-too-narrow definition of homelessness. Follow her on Facebook.
Nilan's been living on the road since 2005 when she founded her nonprofit organization. HEAR US Inc. gives voice and visibility to the (now) 7,000,000+ American children and youth living in cars and shelters, on the streets, or "doubled up" with other families. She has traveled over 400,000 miles of mostly backroads through 48 mainland states, and Hawaii (not in her R.V.), making dozens of films that have been viewed by hundreds of thousands of people worldwide. Her work has earned recognition from a variety of organizations.
Prior to HEAR US, Nilan (bio) ran shelters, worked on statewide (IL) and national advocacy campaigns, and worked with educators to improve awareness of and compliance with homeless education laws she helped pass.
HEAR US 2020 VisionQuest Round 2 begins January 20, 2020 in Florence, SC.
The route will parallel I-20.
> Schedule info.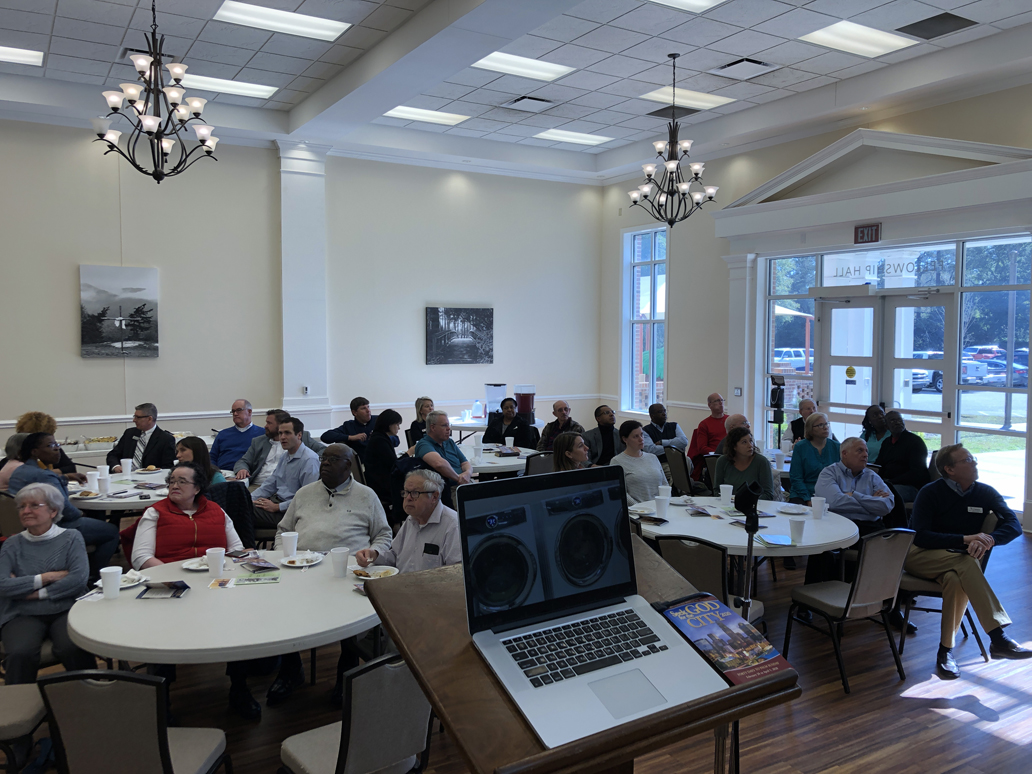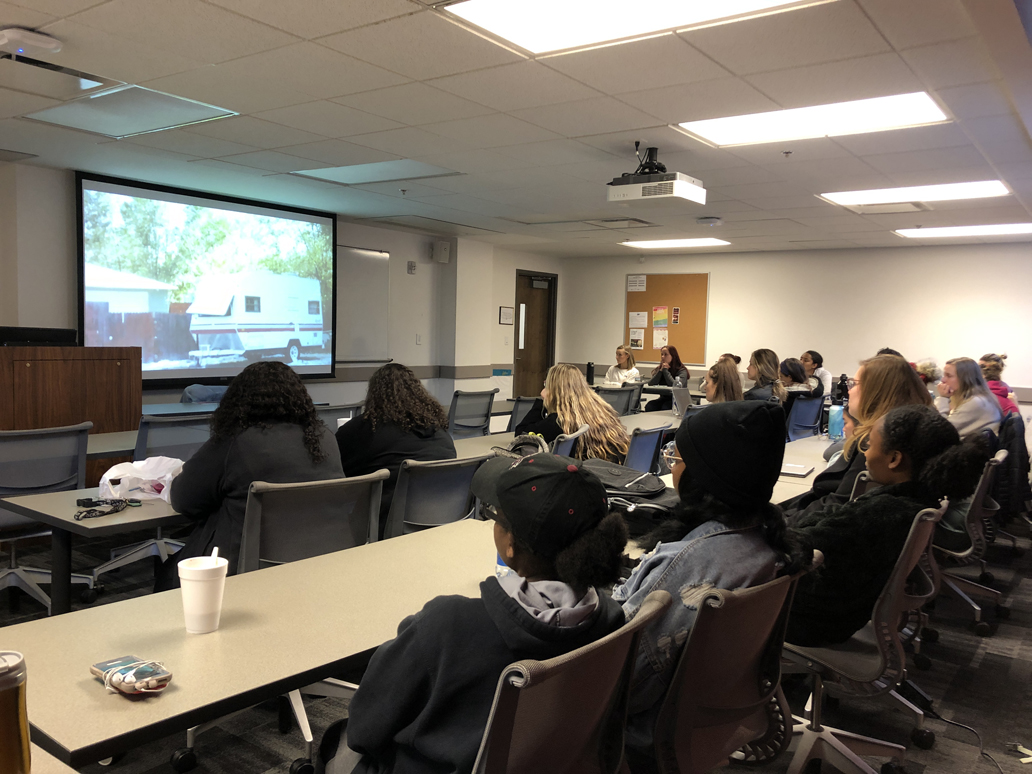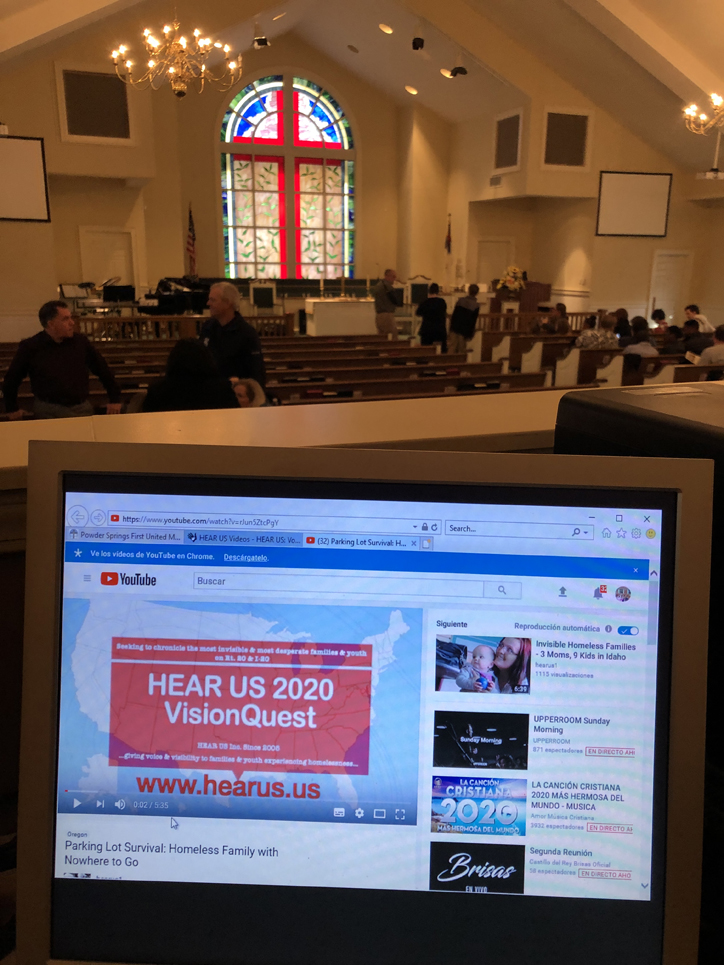 First stops: Florence, SC, where Diane addressed a group of concerned citizens and organizations about the realities of family homelessness. She spoke to a vibrant social work class at the University of South Carolina in Columbia. Then addressed an engaged group at Powder Springs UMC in GA. Article from my Florence visit.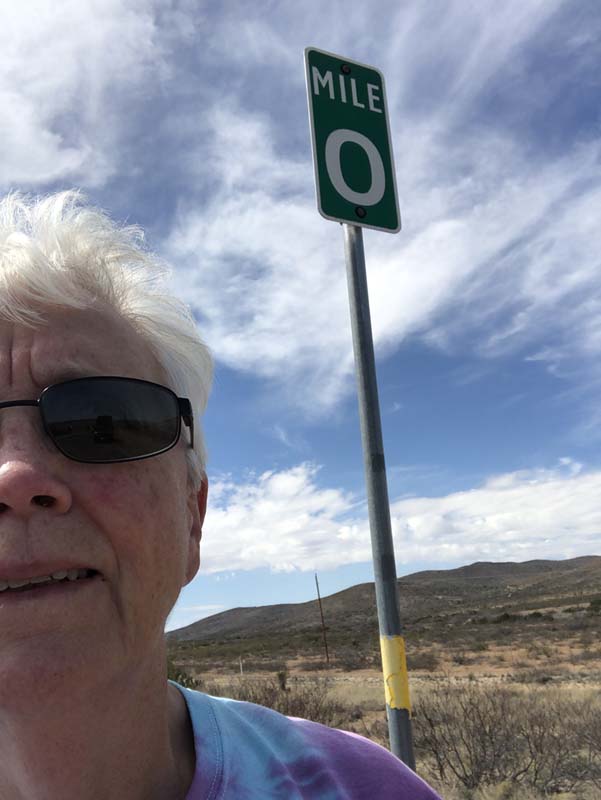 (UPDATE March 7, 2020) As of Jan. 27, Diane took an important detour to the Florida Panhandle where Hurricane Michael's damage created even more homelessness and suffering. She interviewed families and youth. Ride It Out: Hurricane Michael Carnage (4 min)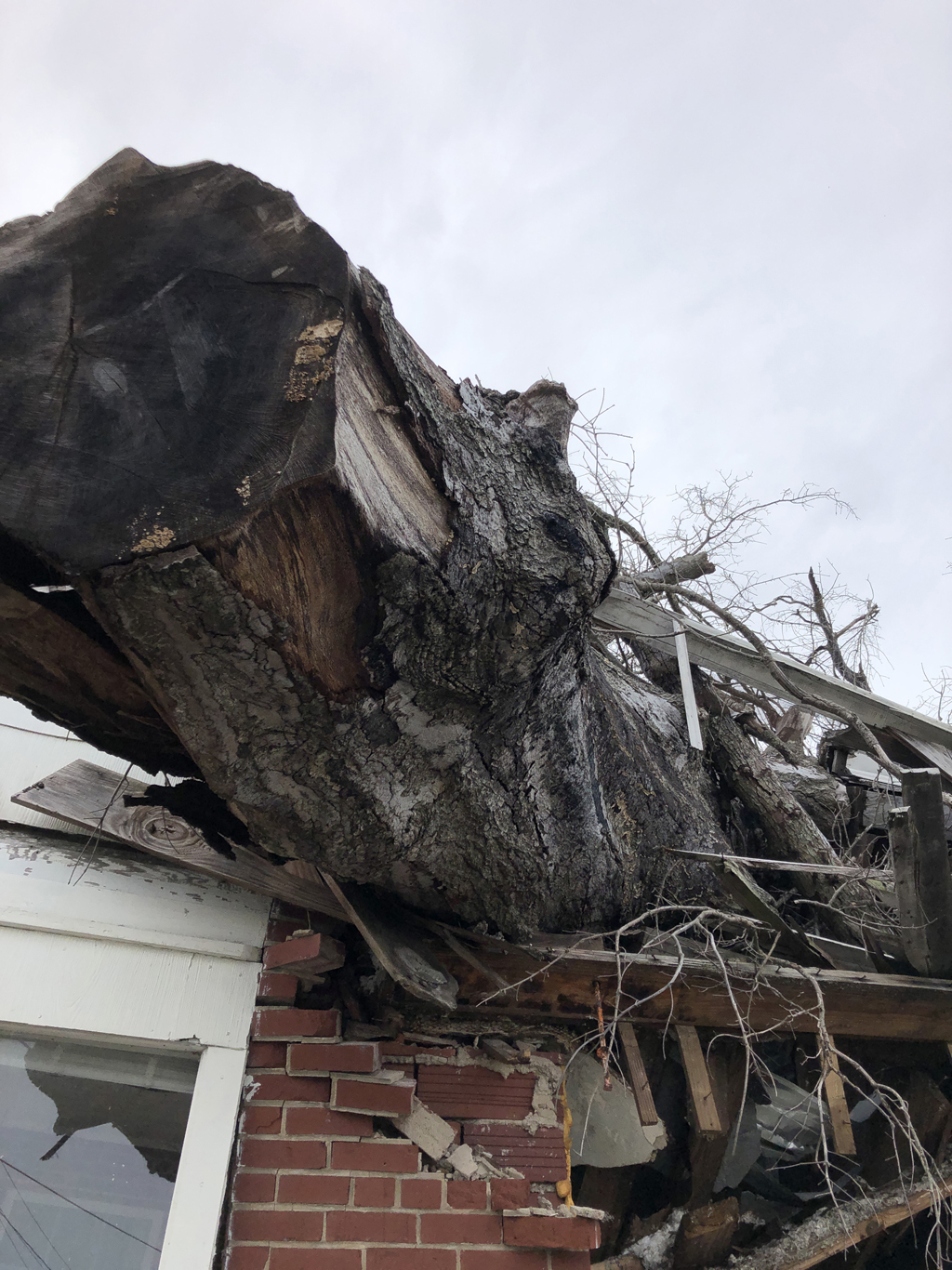 On March 7, 2020, Diane finished her I-20 segment, returning to Midland to do her last presentation. She hopped back to I-20 and finished her 2020 trip.
Then Covid hit, shutting down the country. Diane used the shutdown to write her book, Dismazed and Driven - My Look at Family Homelessness in America.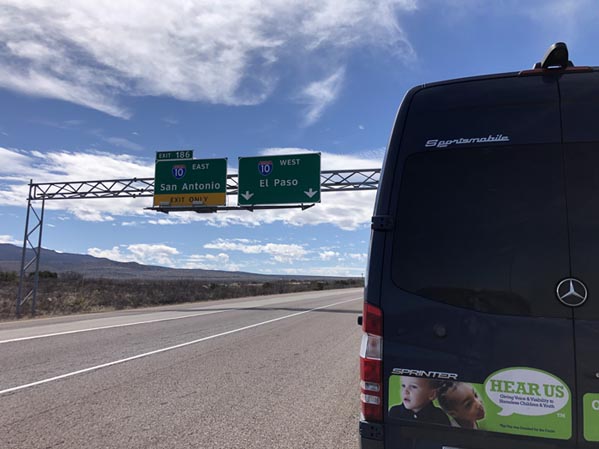 Stories from her 2020 travels as well as previous years are included in her latest book.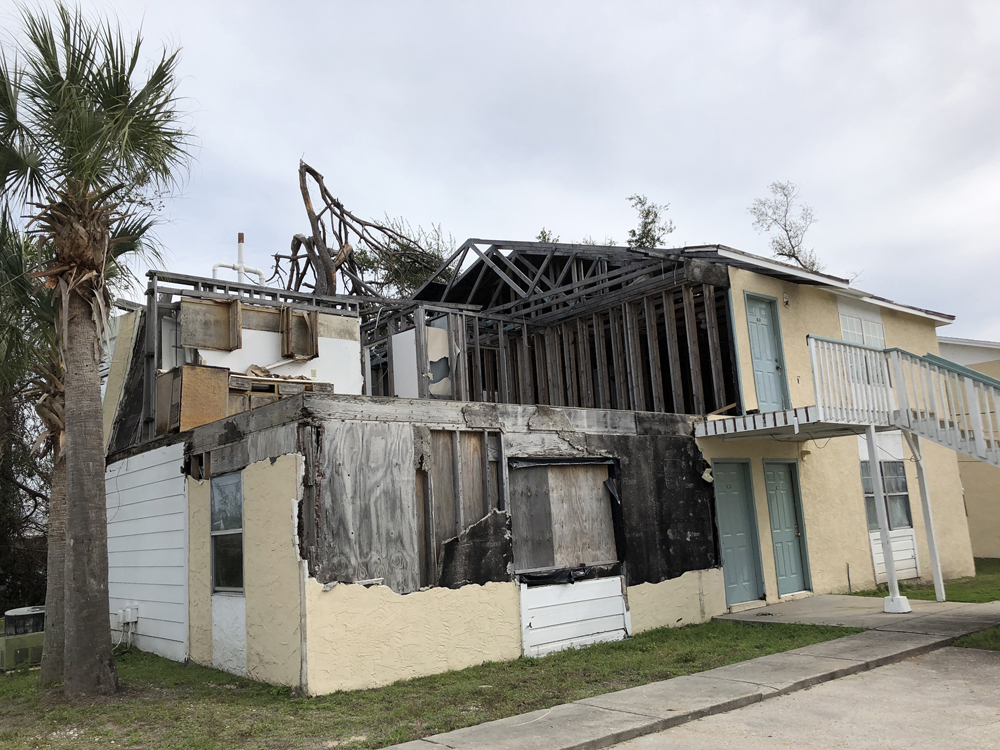 UPDATE 2/2020) Interview with a grandma and her granddaughter, an unaccompanied youth, and a mother of 2 in Oregon will give you an entirely different idea of homelessness. Watch Desperate in Oregon. 5-min.
UPDATE (1/2020) Interview # 4, 3 single moms, each with 3 children, are each doubled up in tiny American Falls, Idaho. Their stories reflect the common dilemma of doubled up families--if they have to leave their stress-filled temporary living situations they have nowhere to go. 6.5 min. Watch Invisible Homeless Families.
UPDATE (12/19) Interview #3, Alexa, 18, lives on her own in a small, dilapidated camper in rural Idaho. She shares what life is like, her struggles and dreams. 5-min. Watch Without a Nest. BONUS! Alexa offered several thoughts on how her teachers could improve their approach to students experiencing homelessness. Watch Alexa: Asked and Answered.
(12/19) Interview #2, "Sara" and her 6-yr.-old son "Kenny" let Diane hang with them, filming a day in their lives, centered around surviving while living in a car in coastal Oregon. 5-min. Watch Parking Lot Survival.
(8/7): Interview #1, Nicole describes her family's experiences with homelessness. In 5 minutes she astutely points out the systemic obstacles facing families that are trying to get back on their feet. Watch Positively Homeless.
HEAR US 2020 VisionQuest STARTED July 20, 2019 and Round 1 was completed October 27 in Newport, OR. Round 2 began on January 20 from Florence, SC and ended March 7, at the end of I-20.
Naperville Sun article about the kickoff
Naperville Sun follow-up article
Sweet Home, OR article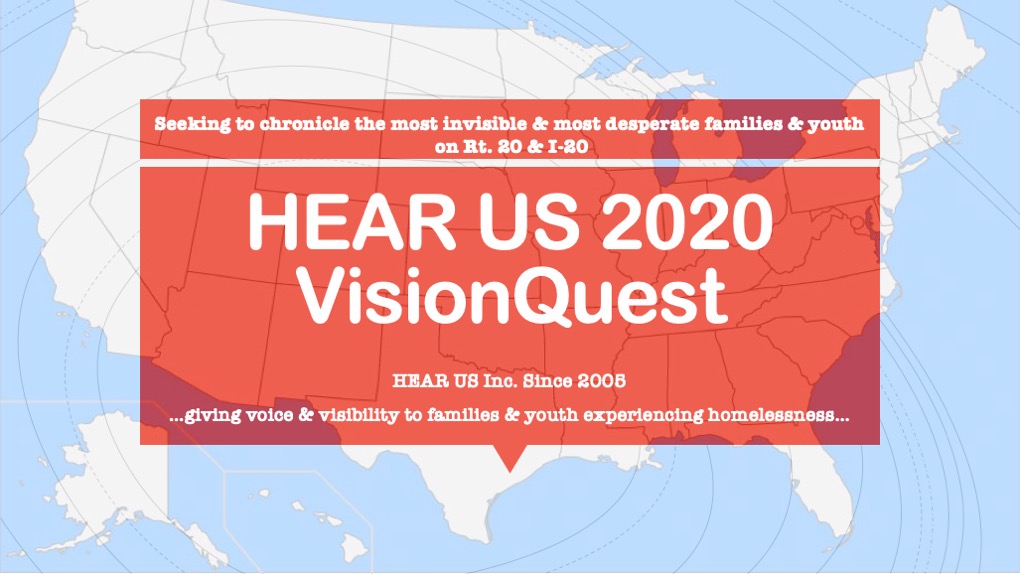 The most ambitious HEAR US cross-country trip ever!
25 States - 9,000 miles
Learn more about this project by watching this 2-min. video.