UPDATE (8/7): Interview #1, Nicole describes her family's experiences with homelessness. In 5 minutes she astutely points out the systemic obstacles facing families that are trying to get back on their feet. Watch this interview.
HEAR US 2020 VisionQuest STARTED July 20, 2019

Naperville Sun article about the kickoff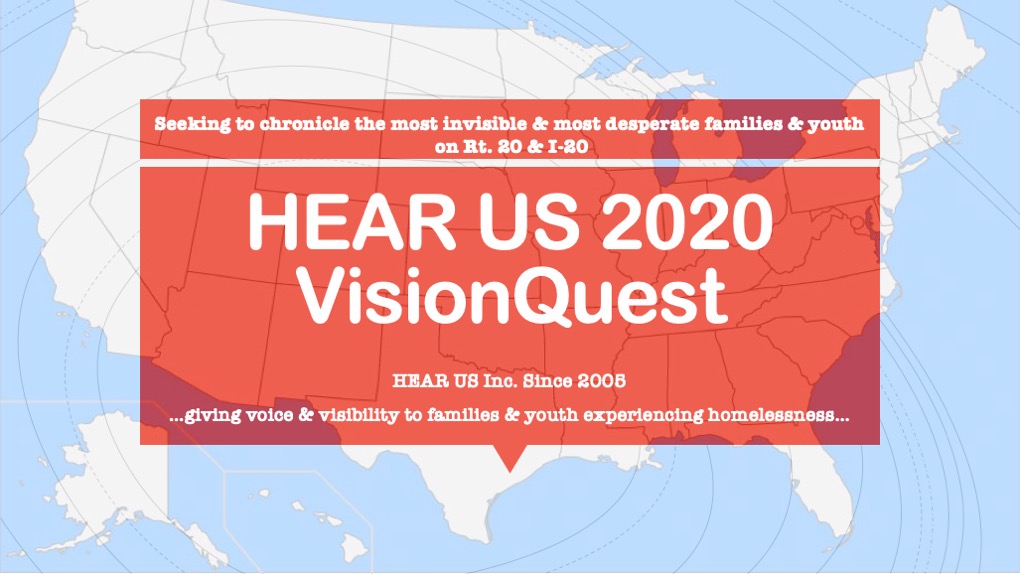 The most ambitious HEAR US cross-country trip ever!
25 States - 9,000 miles
HEAR US 2020 VisionQuest will be a months' long effort to call attention to families and youth experiencing homelessness along U.S. Route 20 spanning the northern part of the US from Boston to Newport, OR, and Interstate 20 in the southern part, from Florence, SC to Pecos, TX. (Route Map By State/Date)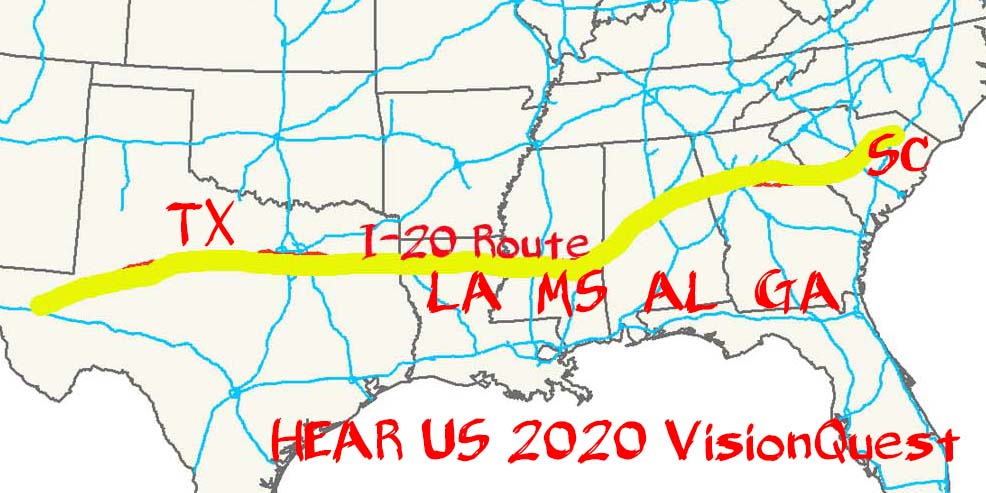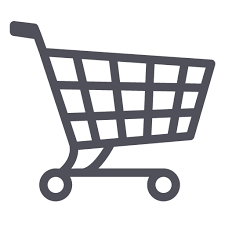 Diane Nilan, HEAR US founder/president and sole staff person, will chronicle poverty, homelessness and life along these routes.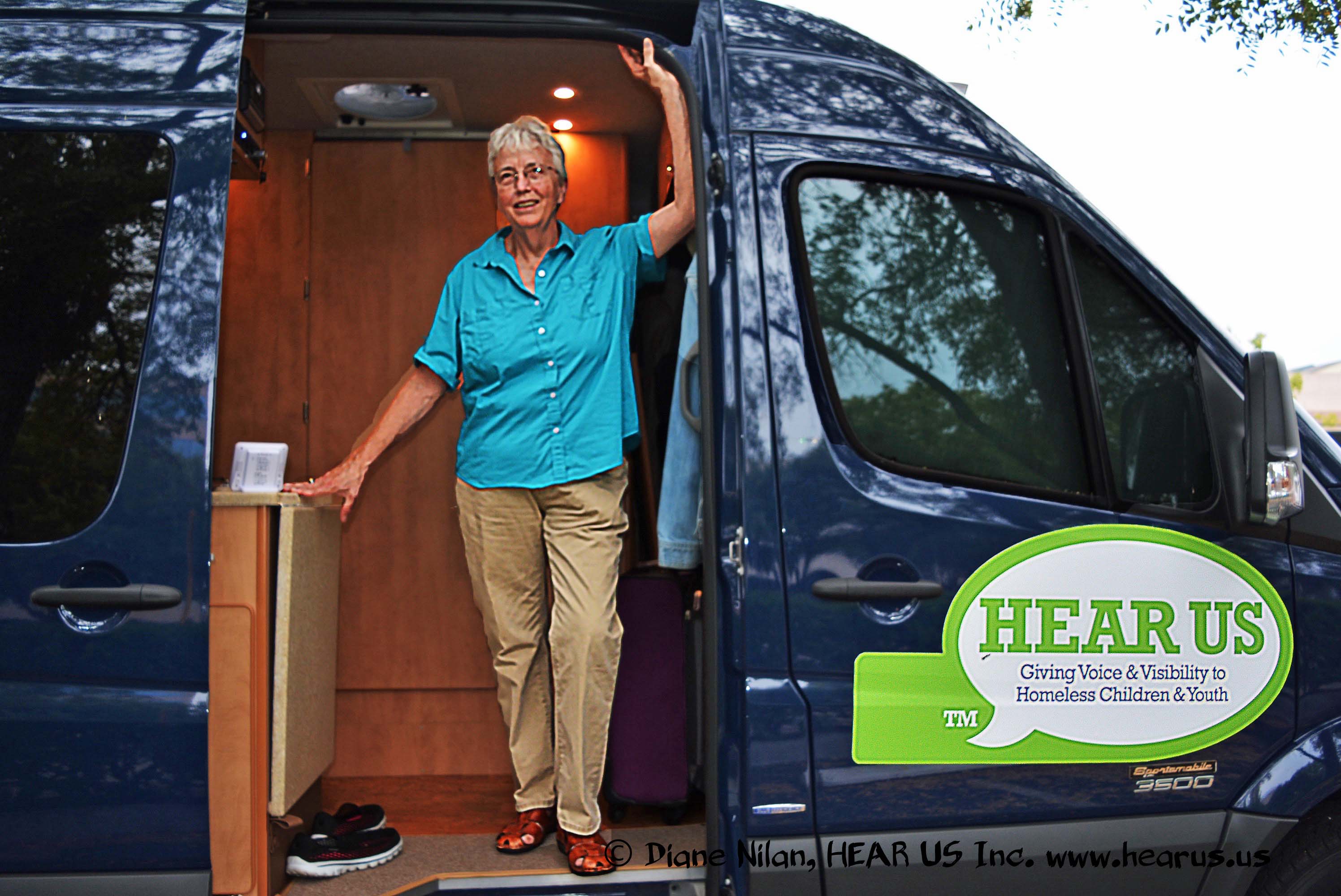 She will conduct presentations, film screenings, as well as interview families/youth, especially those who are not included in HUD's all-too-narrow definition of homelessness. Follow her on Facebook.
Nilan's been living on the road since 2005 when she founded her nonprofit organization. HEAR US Inc. gives voice and visibility to the (now) 6,000,000+ American children and youth living in cars and shelters, on the streets, or "doubled up" with other families. She has traveled over 400,000 miles of mostly backroads through 48 mainland states, and Hawaii (not in her R.V.), making dozens of films that have been viewed by hundreds of thousands of people worldwide. Her work has earned recognition from a variety of organizations.
Prior to HEAR US, Nilan (bio) ran shelters, worked on statewide (IL) and national advocacy campaigns, and worked with educators to improve awareness of and compliance with homeless education laws she helped pass.
Learn more about this project by watching this 2-min. video.
Follow 2020 VisionQuest on Facebook.